Athboy 5k, Rock n Roll Half-Marathon & Kilcock 10 mile
Athboy 5k
Our men managed to take home the top prize in the Athboy 5k which took place on August 9. The team consisting of Brian Walls, Patrick Coyle, Paul O'Neill and Eanna Kavanagh were first in the team competition. Brian also finished 8th overall and Vinny was second in his age category. They achieved some phenomenal times:
Brian Walls 16:39 (PB)
Patrick Coyle 17:12
Paul O'Neill 17:37
Eanna Kavanagh 17:50
Thomas Geoghegan 19:43
Vincent O'Neill 20:30
A fantastic achievement for the guys. Well done to everyone racing!!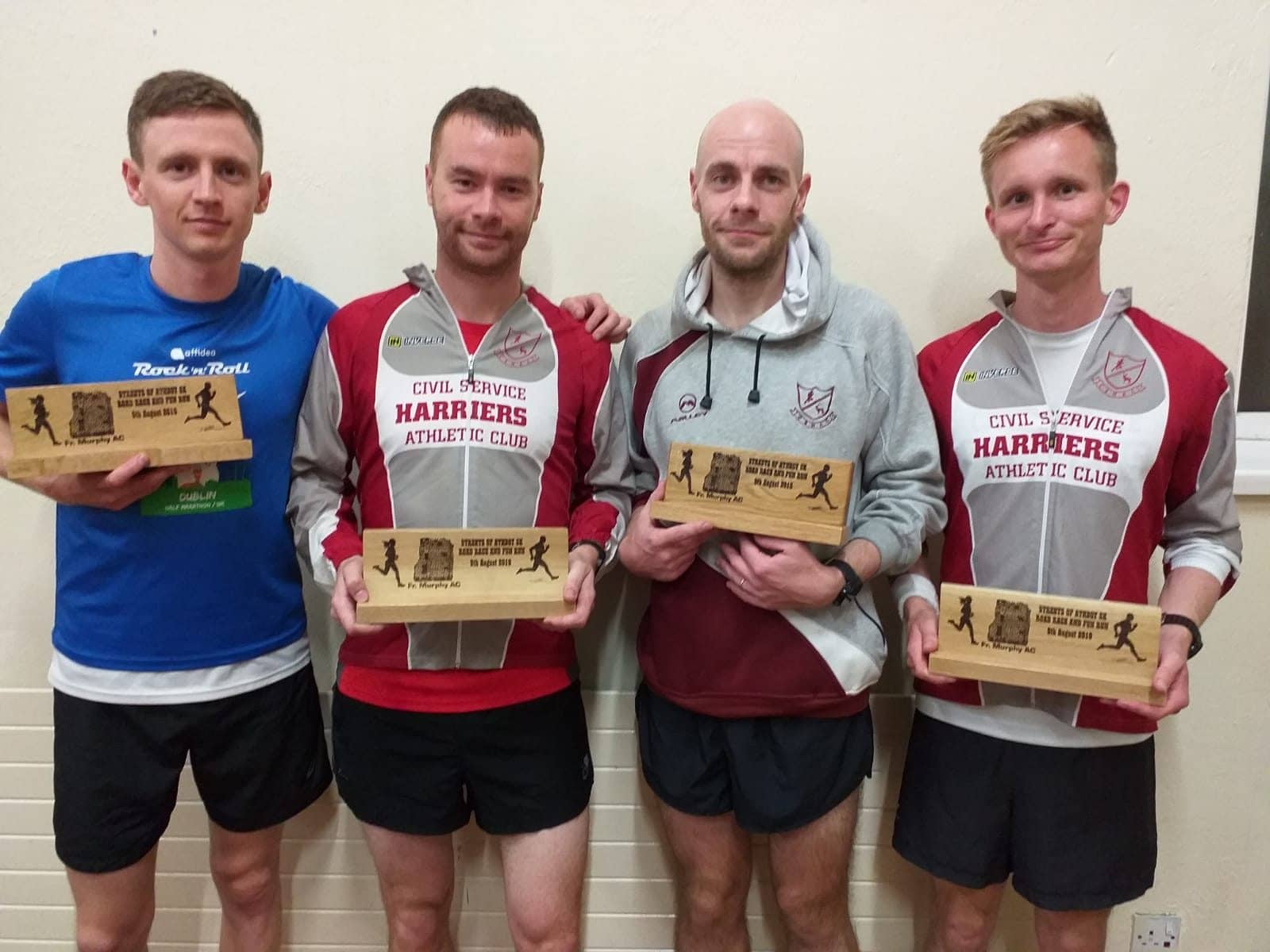 Rock n Roll Half-Marathon
Last weekend brought us the Rock n Roll half marathon, which also doubles as the national half. It's always a killer course but falls at a good time for anyone marathon training.
The course this year was an improvement over last year (i.e. no Knockmaroon Hill) but it still had a brutal second half – into the wind up chesterfield ave, followed by Military road, the Upper glen road and then the climb out of the Furry Glen at mile 12. At that point I swore I was never running again.
But we survived it and even picked up some medals. Sean Ryan was 2nd O55 in the national championships and Siobhan Carroll was third O40 in the ladies race. Full results were:
Sean Ryan 1:28:21 (2nd O55)
Siobhan Carroll 1:32:02 (3rd (O40)
Brian Boland 1:36:47
Orla Cox 1:38:24 (PB)
Fiona Fagan 1:39:41 (PB)
John Meagher 1:41:11
Niall Heylin 1:43:00
Maria Pozo 1:43:50
Denis Noonan 1:51:50
Maria Mellsop 1:52:45
Marie Norris 2:03:48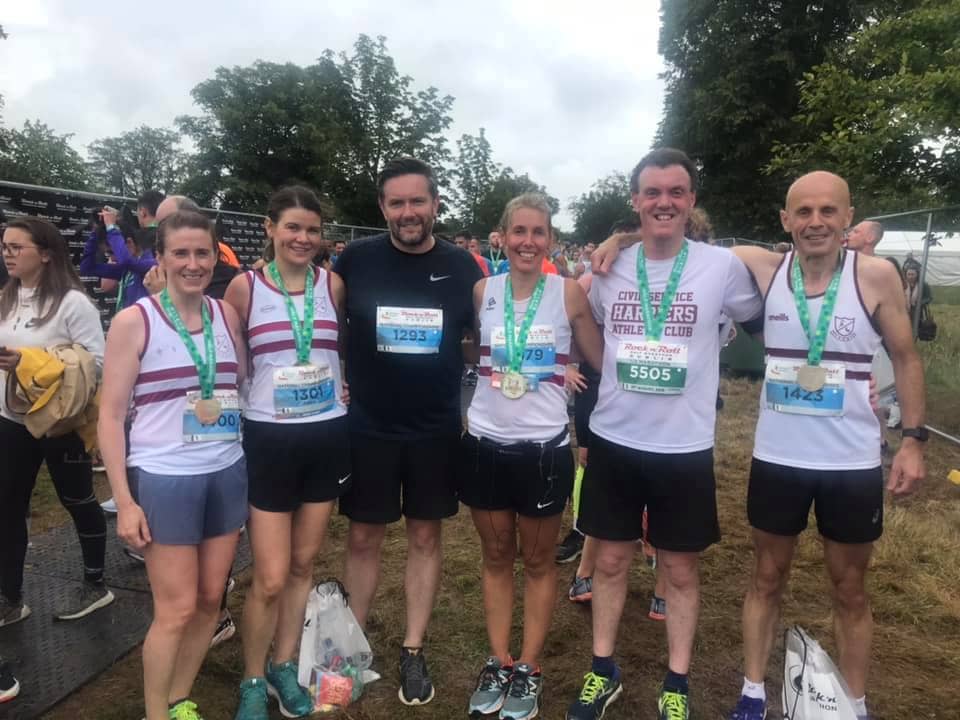 Kilcock 10 Mile
Patrick Coyle and Jason Reilly decided to tackle the Kilcock 10 mile on Sunday August 18th. 8 weeks with a new born had Jason raring to go and both lads produced super times with Podge producing a PB of 57.09 and Jason just behind him on 57.16 which gave them 11th and 12th overall. Great running lads!!